Paving the path towards a withdrawal from an archaic fossil fuels treaty
"This toxic treaty is a sword of Damocles threatening to come down with multi-billion euro compensation claims when countries enact climate policies. We call on European leaders to end this perverse system by immediately withdrawing instead of wasting time in a failed reform process"
Senior Trade and Investment Policy Coordinator, Cornelia Maarfield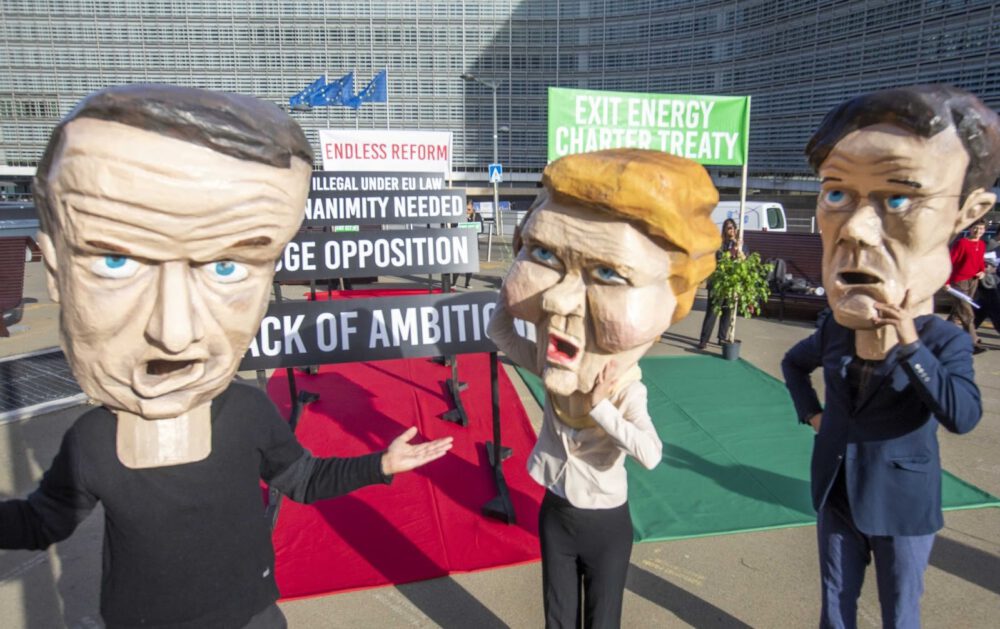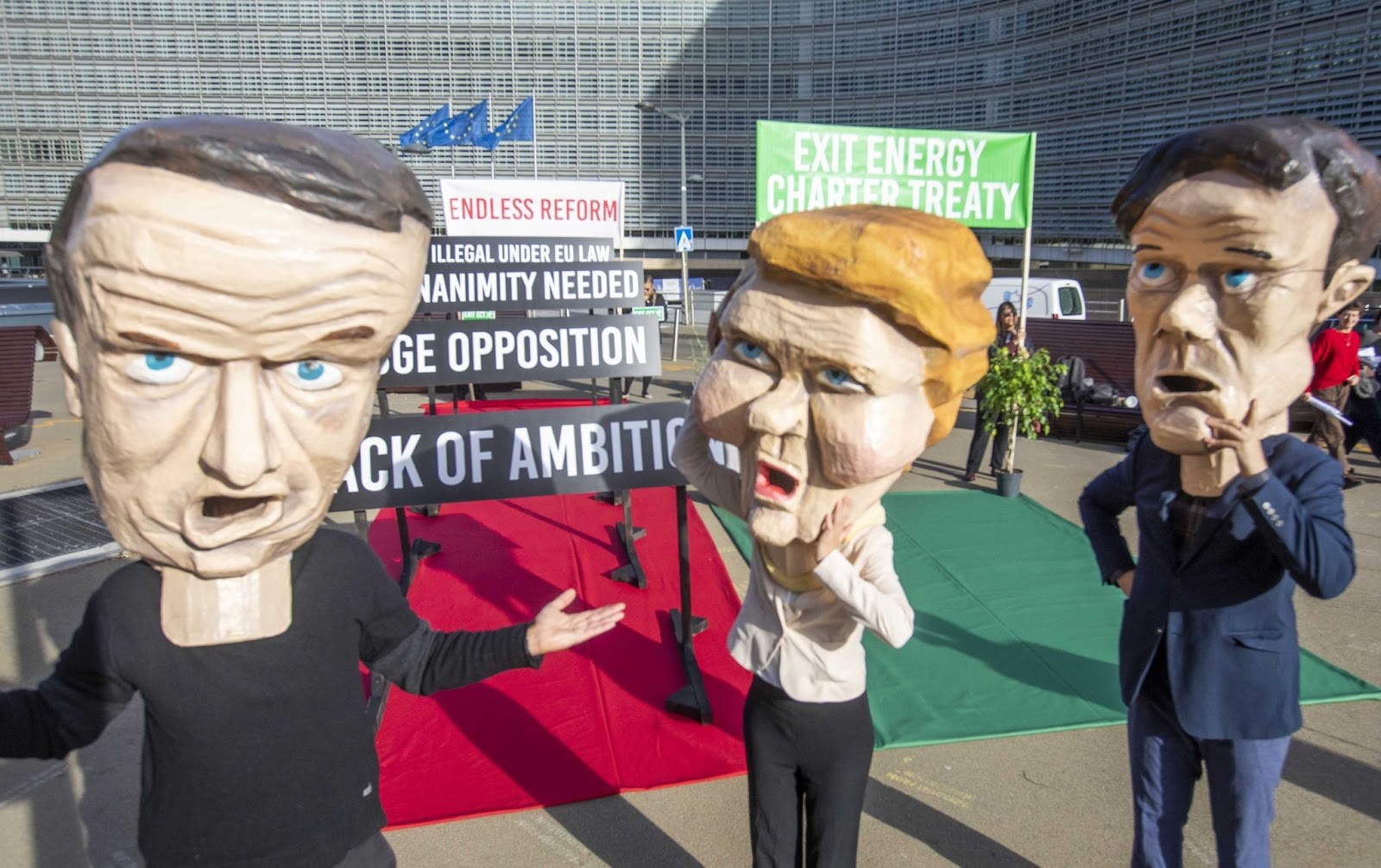 In 2021, we made use of the ongoing reform of the Energy Charter Treaty (ECT) to increase awareness among the public and policy makers about this archaic treaty that protects foreign investment in energy supply and is being used by fossil fuel firms to claim compensation for phase-out policies. 
Thanks to the shared efforts of our growing campaign network, we secured a lot of news coverage in Brusselsbased and national media, as well as coverage in widely read English language outlets. The campaign stunt that we organised with our partners from 'Friends of the Earth Europe' in July 2021 generated more than 40 media articles, some beyond Europe. 
The advocacy push of the campaign allowed a growing number of countries to take up a progressive position on the ECT. France, Spain and Poland criticised the lack of progress in reforming the ECT and called on the EU to explore the options for a joint EU withdrawal. Our work throughout 2021 laid the foundation for a strong 'exit the ECT' campaign to seize the opportunity that this moment represents, ahead of the 'now or never' moment in June 2022, when the final wording of an updated Treaty will be agreed.