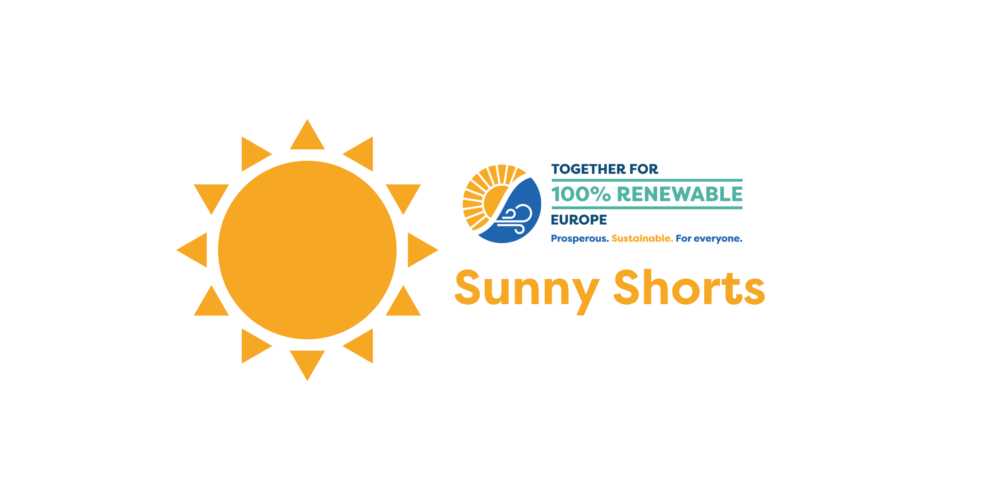 Since its establishment in 2013, EKOenergy ecolabel and its Climate Fund have successfully financed 94 renewable energy projects in countries of the Global South. These projects have been implemented by non-profit organisations in collaboration with local communities, amounting to a total funding of almost €3 million. All projects contribute to the achievement of several different Sustainable Development Goals (SDGs) and their focus varies according to the needs of local people.
Financing solar projects to fight energy poverty
EKOenergy ecolabel is an internationally available tool that helps energy consumers to go the extra mile. EKOenergy consumers not only consume sustainable and renewable energy, they also help to speed up the energy transition and contribute to the implementation of the UN Sustainable Development Goals in many ways.
One of EKOenergy's most visible aspects is its fundraising for solar projects that fight energy poverty in countries of the Global South. The amount of funding available each year is directly related to the amount of EKOenergy-labelled energy sold and consumed. For every MWh of EKOenergy-labelled energy, 0.10 € is allocated to the EKOenergy's Climate Fund.
Energy poverty is a significant challenge faced by numerous countries of the Global South, particularly by their rural populations. To address this issue, all EKOenergy users contribute to the financing of new renewable energy initiatives in local communities. All funded projects are coordinated by experienced organisations. By providing access to affordable, reliable and sustainable electricity, these projects help improve overall living conditions, reduce dependence on fossil fuels, and contribute to the global efforts in mitigating climate change. 
Currently, the majority of off-grid communities rely on generators and fuels such as kerosene (if they can afford it) or fuelwood, which hinders access to necessities such as nutritious food, quality health care, clean air, safe drinking water, and incomes above the poverty line.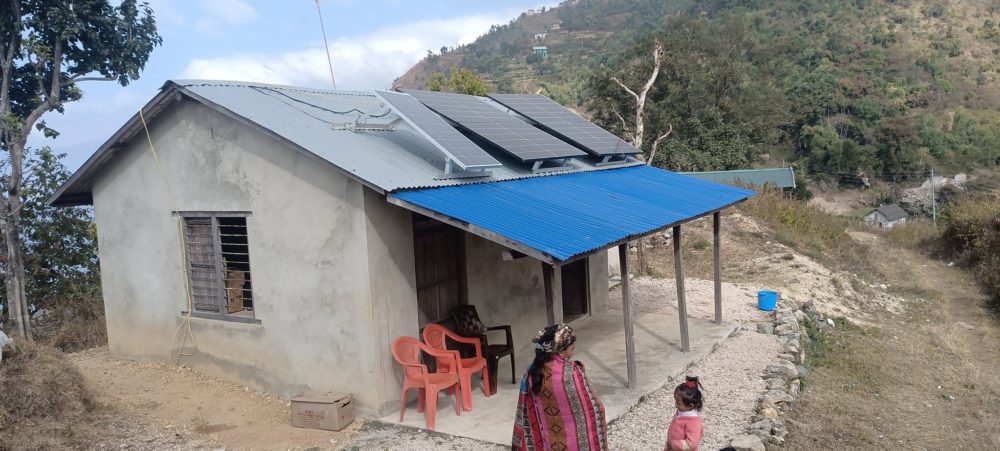 Life-changing projects for communities without reliable access to electricity
The impact of the Climate Fund is all about the stories of individuals whose lives have been improved by these renewable energy projects. It is the story of the farmers whose livelihoods previously depended on unreliable and expensive diesel generators to earn their hardly poverty-line income, or families that had to carry their fuelwood to a village health centre to ensure proper lighting during the time they were taken care of. Consistent and sustainable energy in local communities is truly transformative.
Many of the projects that the EKOenergy Climate Fund has financed have focused on household electrification and lighting, which also enables the development of small-scale economic activities. Clean energy in households is also strongly linked to SDG 3 (health and well-being) as essential lighting is often powered by fossil fuels which severely degrade air quality. It is also supported by several projects that install solar panels to improve health centres' functionality. One such project is taking place in north-eastern Syria where Un Ponte Per, an Italian NGO, is working together with its local partner Kurdish Red Crescent, to provide 15 health centres with 240 watt solar systems and batteries to ensure proper refrigeration of medicines. This will improve health services for people affected by the humanitarian crisis caused by years of conflict in the region.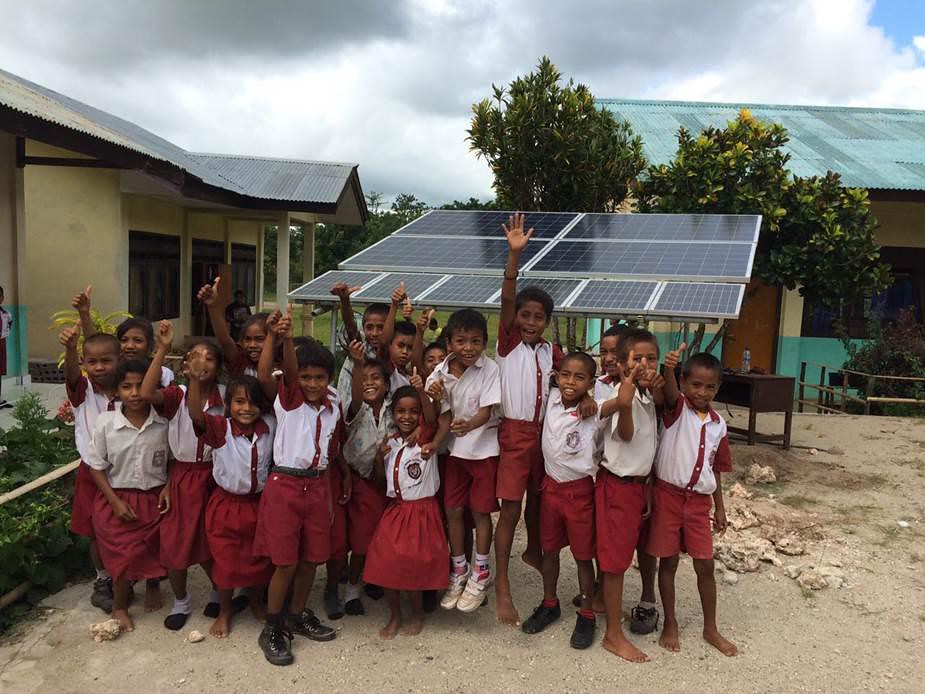 Renewable energy to improve food security
Some of the projects funded by the Climate Fund are directly or indirectly linked to improving food security through improved agriculture achieved by solar-pumping and drip-irrigation systems. At the same time, these projects will also improve access to safe drinking water helping to prevent the outbreaks of water-borne diseases such as cholera.
A growing number of projects financed by the EKOenergy Climate Fund include the construction of cold storage systems. The possibility of storing food products reduces the pressure on farmers to sell their crops to traders at low prices. Cold storages also contribute directly to better food security and safety. As climate change leads to more frequent and  intense climate impacts like heat waves, the role of cold storage systems is becoming even more important.  
One such project is coordinated by Practical Action, a UK-registered international development NGO. In their project, income and food security are improved in Amazonian fishing communities living on the banks of the Beni River through a solar power refrigeration system. The project enables local people to keep their catches fresher for longer, to either save for their consumption during periods where fishing is not possible or to sell it at the market for a fair price.The improved refrigeration process will support food security and directly increase the income of 56 families. A further 250 families from communities further down the Beni River would have access to the recharging services provided.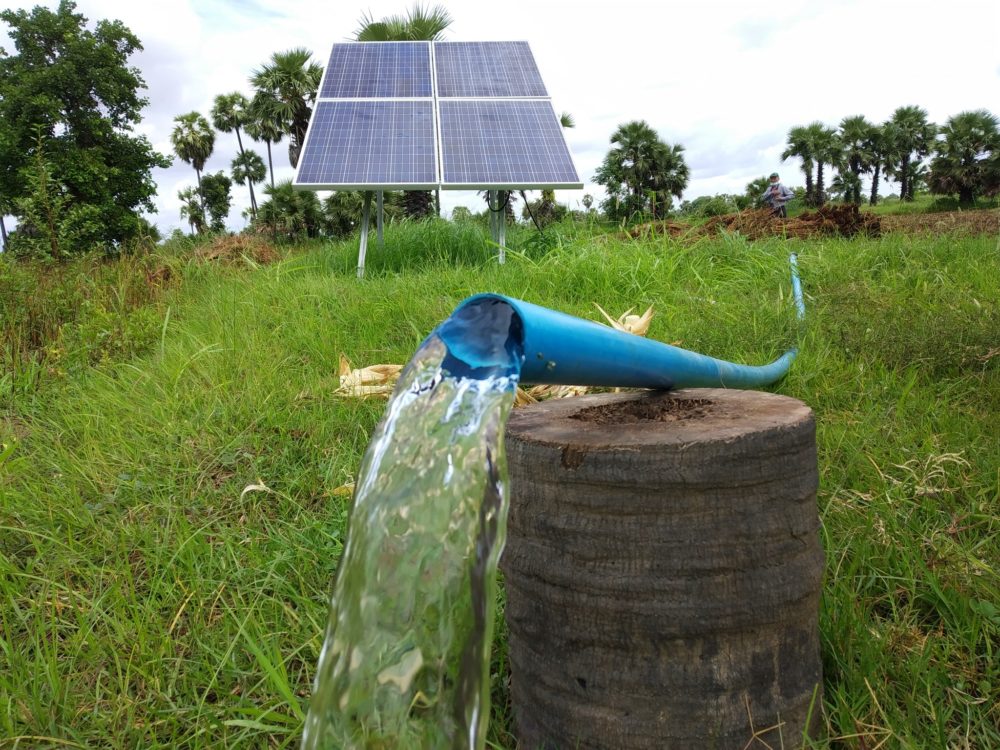 Think globally, act locally
As well as using renewable energy themselves and helping us as an environmental NGO to promote renewable energy worldwide, EKOenergy consumers also contribute to renewable energy projects. It is a concrete example of how, by working together and supporting renewable energy, we can simultaneously reduce energy poverty, promote economic development, and protect the planet for future generations.
EKOenergy ecolabel is a tool for consumers of all sizes to take part in the global, social responsibility for those communities that will be most affected by the impacts of climate change even though they have contributed least to it.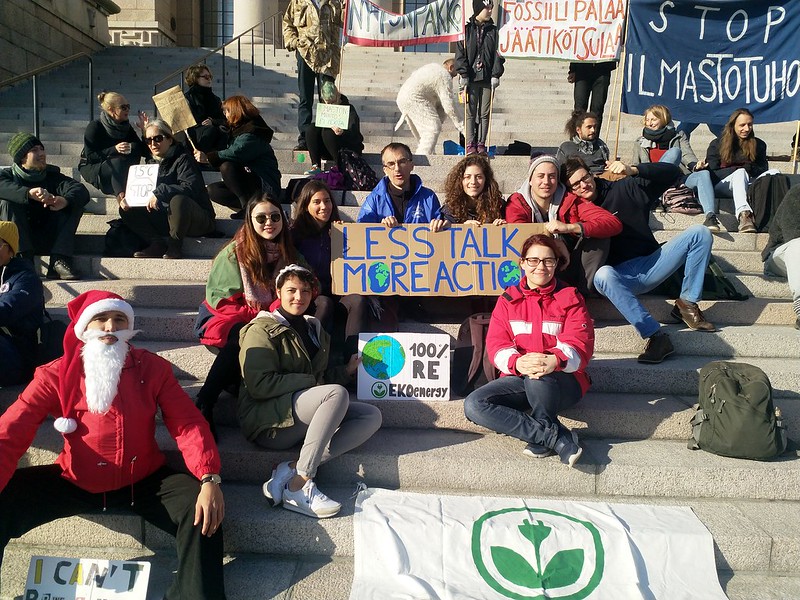 Written by Laura Blomberg, Climate Fund Coordinator at EKOenergy.
Descriptions of all finished and ongoing projects are available on the map on EKOenergy's Climate Fund page (https://www.ekoenergy.org/our-results/climate-fund/).