During the upcoming European Summit of 23-24 October, European Union leaders should agree on a post-2020 climate and energy policy framework. As NGOs, we firmly believe that a set of three coherent, mutually supportive, ambitious and binding targets of at least 55% greenhouse gas emission reductions1, 40% energy savings and 45% renewables by 2030 is required to adequately tackle two of the European Union's biggest challenges: climate change and energy dependence.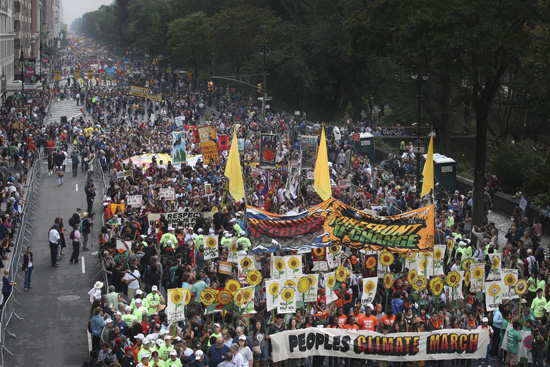 By JEAN-FRANÇOIS FAUCONNIER, CAN Europe Renewable Energy Policy Coordinator
The proposal2 discussed at the meetings between the European executive and Members States in September, which includes a binding 40% greenhouse gas emissions reduction target, a binding European wide renewables target of "at least 27%" and a 30% EU-level target for energy efficiency, is therefore deeply disappointing and lacks ambition.
The proposed targets clearly will not enable the European Union and its Member States to reap the significant economic, social and environmental benefits offered by an appropriate post-2020 climate and energy policy framework. These benefits include reduced fossil fuel import bills, more energy security, more jobs, reduced air pollution control costs and, last but not least, lower greenhouse gas emissions. The realisation of such benefits requires binding targets for both energy efficiency and renewable energy, both at EU and national levels.
The big question for the Summit is if European Heads of State will show political leadership and vision by raising the level of ambition of the post-2020 climate and energy policy framework in line with the EU's long-term commitment to reduce greenhouse gas emissions by 80-95% by 2050. This achievement would require, as a bare minimum, the following improvements to the proposal:
ensuring the option to move the EU target for domestic greenhouse gas emission reductions well beyond 40% is kept open;
increasing the level of ambition of the binding EU-level target for renewables beyond 27%;
increasing the level of the EU efficiency target beyond 30% to reflect the cost-effective potential of energy-efficiency, and making it binding.
Furthermore the EU's investment and solidarity mechanisms supporting energy transition in lower income Member States should only be used to increase energy efficiency and diversify energy mixes through the development of renewable energy, or infrastructure to enable their further development. Financial assistance for investments in coal generation must be strictly forbidden.
CAN Europe hopes these recommendations are taken into account in the final preparations for the October European Council. Anything less would mean a 'bust' not only for the EU's post-2020 climate and energy policy framework, but also to its agreed commitment to keep temperature rise below the dangerous 2°C threshold.
Notes
1 Compared to 1990 levels.
2 "non-paper on 2030 key elements for agreement"