CAN Europe increased the provision of training and participation for young activists, who were instrumental in increasing the pressure on Loss and Damage around COP27.
"We are gradually building a dynamic space for effective collaboration with young activists. This strengthens their activism and our work " Samuel Martín-Sosa, Senior Network Development Coordinator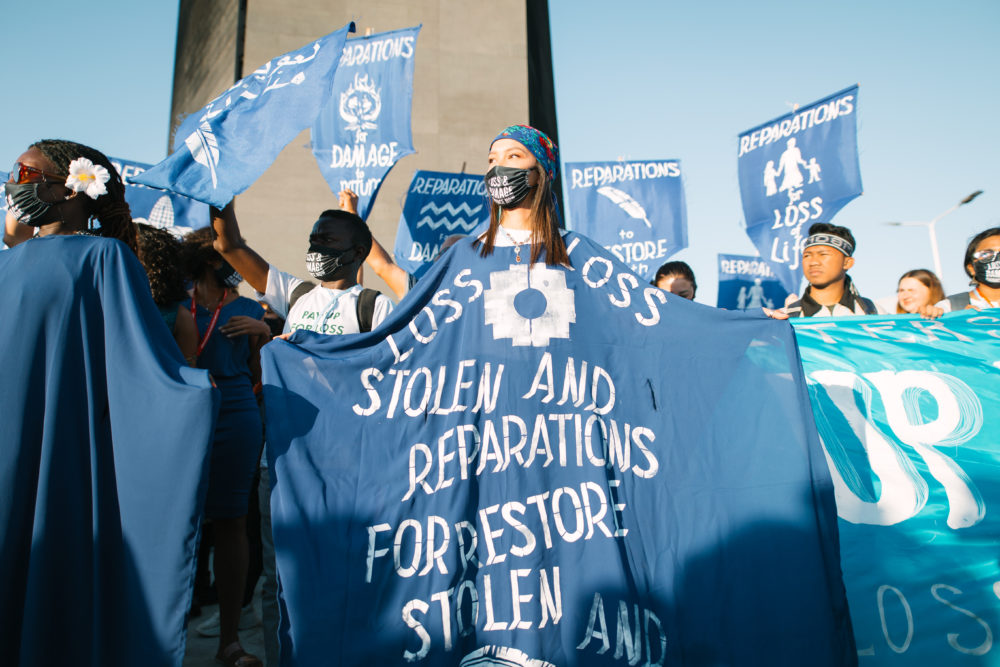 CAN Europe held several meetings with young mobilisers with whom we shared some of our policy work (climate finance, industry, etc.). The team developed a training programme for young activists on advocacy towards EU institutions, campaigning and communication.
We involved young activists in our work towards COP27, including through a video on Loss and Damage to EU Finance Ministers, participation in a  climate justice camp and mobilisations in Sharm El-Sheikh, where the climate summit was held.