CAN Europe pushed for higher ambition in the revision of the energy efficiency and  buildings directives, and for a stronger  role of renewable heating, aiming to reduce Europe's dependence on fossil fuels and tackle the climate crisis.
"Time has come to transform our homes. The necessary energy transition in the buildings sector implies a fundamental change in energy supply and demand." Mónica Vidal, Heating Campaign Coordinator on La Vanguardia
"A higher binding EU energy efficiency target will be essential over the coming winter seasons as homes and industries look to reduce their energy demand and save on their energy bills" Verena Bax, Energy Savings Policy Coordinator on ENDS Europe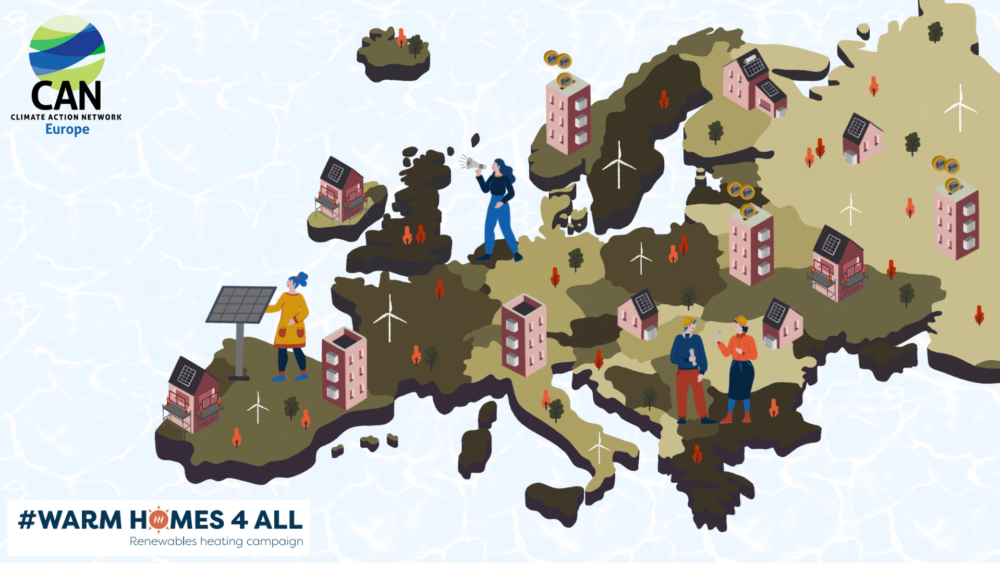 In 2022, CAN Europe advocated for the multiple benefits of energy savings including the renovation of leaky buildings. To achieve ambitious positions on the revision of the Energy Efficiency Directive and the Energy Performance of Buildings Directive, in line with the Paris Agreement, we successfully worked together with members and partners. Within our campaigns' effort, we explored the barriers to the deployment of renewable heating solutions and hinted at possible solutions and key recommendations to accelerate buildings' heating decarbonisation across Europe.
Russia's invasion of Ukraine last year further exposed our dependency on fossil fuels. As a result, energy savings, buildings and renewable heating became more salient in political discussions and on the streets. Although short-term interventions have taken priority, long-term visions aiming at maximising energy savings and accelerating the fossil fuels' phase out from our buildings were pushed by CAN Europe.