CAN Europe and partners successfully campaigned for seven EU Member States to withdraw from the Energy Charter Treaty (ECT). The ECT is an international agreement that protects fossil fuel investments and is a tool to claim compensation when governments take climate action.
"The options that are being discussed are too weak to make the ECT compatible with the Paris agreement or with EU law," We are not advocating that they break international law." "Even in the ECT, there is a clause about withdrawal. So there is absolutely no breaking any law to withdraw from an agreement, according to the rules that are stipulated in this agreement. And the withdrawal procedure in ECT is very easy." Cornelia Maarfield, Trade Policy Coordinator on The Guardian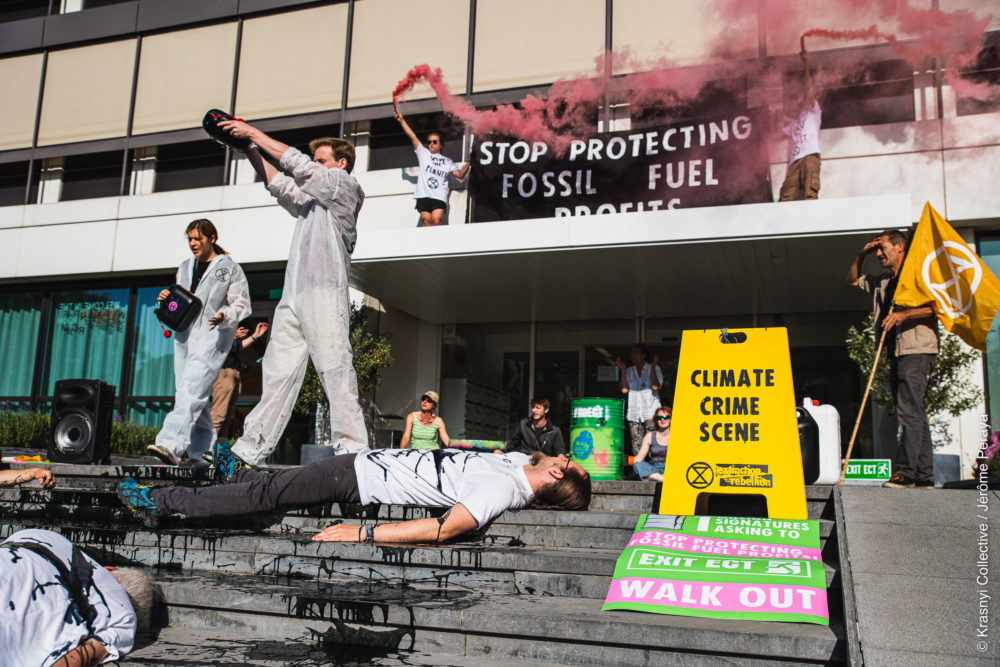 CAN Europe and partners campaigned for the EU and European countries to withdraw from the climate-wrecking Energy Charter Treaty with success.
We managed to draw media attention to this obscure treaty and put pressure on policymakers to abandon it. We published multiple briefings explaining CAN Europe's position: the reform of the treaty is pointless and the only way forward is to exit the treaty. We managed to convince Spain, France, Germany, the Netherlands, Poland, Luxembourg and Slovenia to withdraw. This was a massive victory for civil society organisations!
The team also worked with Members of the European Parliament to pass a resolution calling for an EU withdrawal. Subsequently, the European Commission suggested that the EU and Member States exit the ECT jointly. In 2023, if the Council agrees, this would be the first time the EU withdraws from an international agreement because it is not climate-compatible and therefore it could be an important step to making the rules of the global political economy work for the climate, not against it.