A TIME FOR GLOBAL TRANSITION
This year, the 27th edition of the UN Climate Negotiations (COP) will take place in Sharm-El-Sheikh, Egypt, from the 6th to the 18th of November. Representatives from countries all over the world will meet to assess the current climate situation and the next steps to take. The expectations are high for this year's climate talks. 
On one hand, it is because of the setting: since it is Africa's turn to host the Climate Summit, with Egypt as a host and presidency country, COP27 could provide a particular platform for African and other Southern voices, and raise particular attention to the continent's needs for climate action. 
On the other hand, the expectations are high due to the multiple stepbacks on fossil fuels taken by European countries this year. After the 3 difficult years of pandemic, the war in Ukraine and its consequent economical and fossil fuel energy crisis, European countries have still not broken their dependency from damaging fuels, and still show reticence towards fully embracing energy efficiency and renewable energies.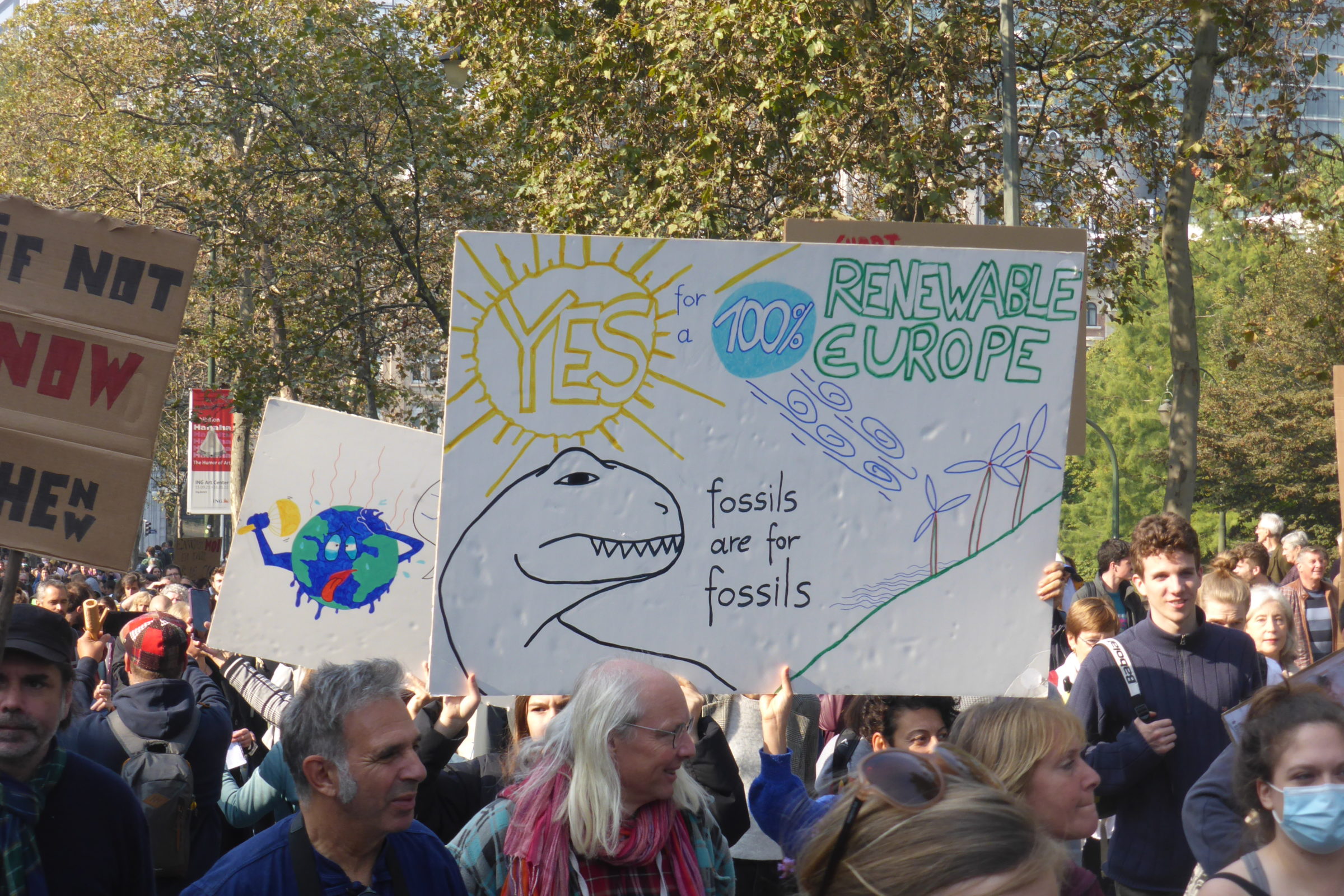 At COP27, we need richer countries to take responsibility for their actions and to stand by their promises: we need to see more support to vulnerable countries, and to deliver climate justice; we need to break our dependency from fossil gas and move towards more sustainable options already available; we need to see the EU lead the change, supported by science and data. We need to see a true change in the path to the future, a true commitment to limit global warming to 1.5℃ (which is perfectly achievable with the means we have, here for more info) and a true commitment to deliver the fair share of financial support needed to address the climate losses and damages. Racial, financial and technical injustice towards developing countries must be addressed by the EU and all rich countries who have historical responsibility for the climate crisis.
This COP, the EU, a powerful and relatively rich block of countries, has the chance and responsibility to play a leading, highly influential role in a new geopolitical context that can't turn a blind eye to the root cause: fossil fuels and the climate crisis. Europe needs to contribute to achieve the 1.5 goal in a fair manner: #FairFor1Point5.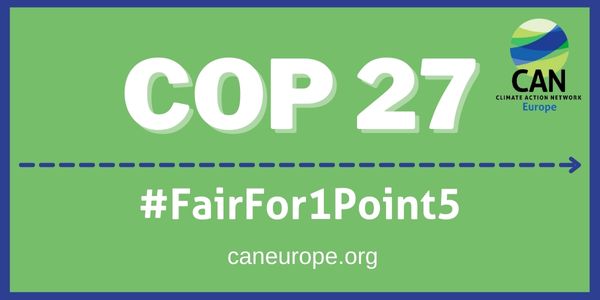 COP27, hosted by an African Presidency, is here. Judging its outcomes will not only depend on the negotiation agreements and in the form of COP decisions, and to what extent
Read More »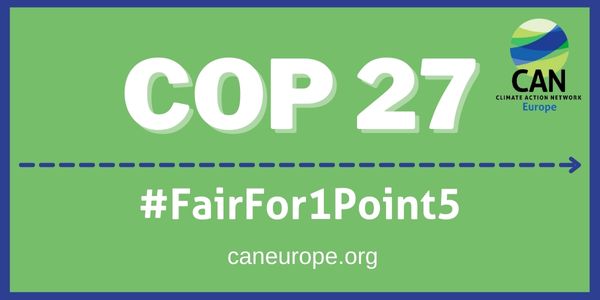 The UN Climate Summit COP27 is just around the corner. As always, it has to address a range of issues to solve the biggest challenge humanity faces, but some will
Read More »
ENDS Europe, "COP27: MEPs call for loss and damage finance, fossil fuel 'non-proliferation' "
France 24, "EU should commit to 65% emissions cut at COP27, head of European NGO coalition says"
Bloomberg newsletter 11/11/2022
The Guardian, "Imprisoned activist's lawyer denied access at Egyptian jail during climate summit – as it happened"
Reuters,'Not backtracking': EU climate chief announces updated emissions goal at COP27
Politico, "EU accused of climate accounting tricks"
El Pais, "La COP27 entra en la recta final con el debate abierto sobre cómo pagar la factura del calentamiento"
Arte, "COP27: création du fonds "pertes et dommages" "
El Mundo, "COP27: La UE se compromete a subir el listón de la reducción de emisiones del 55% al 57% en 2030"
WIRED, "A Cop27 arriva l'accordo per risarcire i danni della crisi del clima"
EFE, "Ecologistas agradecen nuevo fondo, pero lamentan poca ambición climática"
 AL JAZEERA, "Do COP gatherings serve any purpose? | Inside Story"
Corriere della sera, "Post Cop27, la partita tra ricchi e poveri si giocherà (e pagherà) per i prossimi 78 anni"