The Warm Homes 4 All campaign is an initiative of CAN Europe Network to promote sustainable renewable heating solutions for all homes across Europe.
This is a solution-oriented campaign, co-created with members and working closely with partners.
We aim to support change at national level for the full decarbonisation of the heating sector based on energy efficiency and renewables. Campaigning at the national level is key to raise awareness and strengthen the public discourse on the importance of moving away from fossil fuels and inefficient systems.
This is a pan-European campaign, so we will facilitate and support the participation of NGOs from countries outside the European Union.
The heating sector urgently needs to become renewable, accessible, efficient and affordable for all
We need to transform European houses where more than 450 million of us live, study and work to sustainable and climate-friendly buildings which will have positive impacts on peoples' everyday lives, to make them more comfortable, safe, and healthy.
For this to happen, a shift to a 100% renewable heat supply in combination with deep building renovations and improving energy efficiency standards is urgently needed for all households, especially vulnerable and low-income households, who need to receive the necessary support to heat and/or cool their homes while improving energy savings. This transition can alleviate the effects of energy poverty through a greater resilience to fossil fuel prices rises and help lower household's energy costs.
Fossil fuels have no place in our future and the provision of fossil fuel subsidies along with the installation of fossil fuel boilers in all new and renovated buildings should be stopped by 2025 at the latest. Instead, old heating systems in buildings need to be replaced with sustainable, renewable heating solutions, such as heat pumps powered by renewable electricity that capture ambient and geothermal heat. Also district heat networks can also be the bridge linking renewable energy production with people, be it in the form of solar thermal geothermal heat, sustainably sourced biomass or electricity from renewable sources.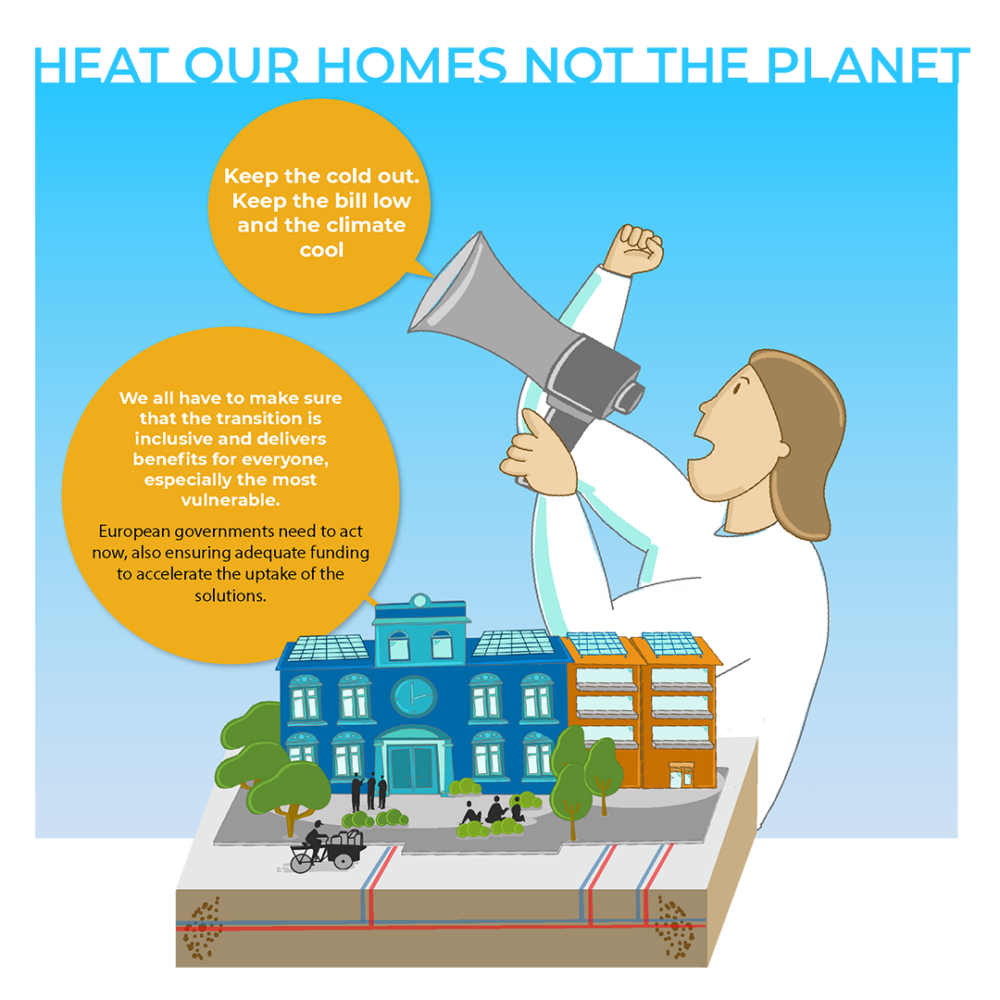 We all have to make sure that the transition is inclusive and delivers benefits for everyone, especially the most vulnerable. Governments need to implement the legislation and ensure adequate funding to accelerate the process. Local authorities need to prepare energy infrastructure for local renewable heating potentials and energy savings, working jointly with social housing projects, energy communities and energy professionals.
Europe urgently needs to address energy poverty, heating challenges and the climate crisis, we have all the solutions and funds in our hands to solve it.
Below is the latest news from the campaign.
Embrace a Renewable Heating Revolution in our buildings!
CAN Europe's launches a new report on renewable heating, which finds that ineffective EU and national policies are not keeping up with demand as homes and businesses look to reduce their energy consumption and cut down on costs and emissions. Despite the urgent need to wean off fossil fuels and increase energy savings, many economic and non-economic barriers still exist on both the demand and supply side.
The Report is available to read in: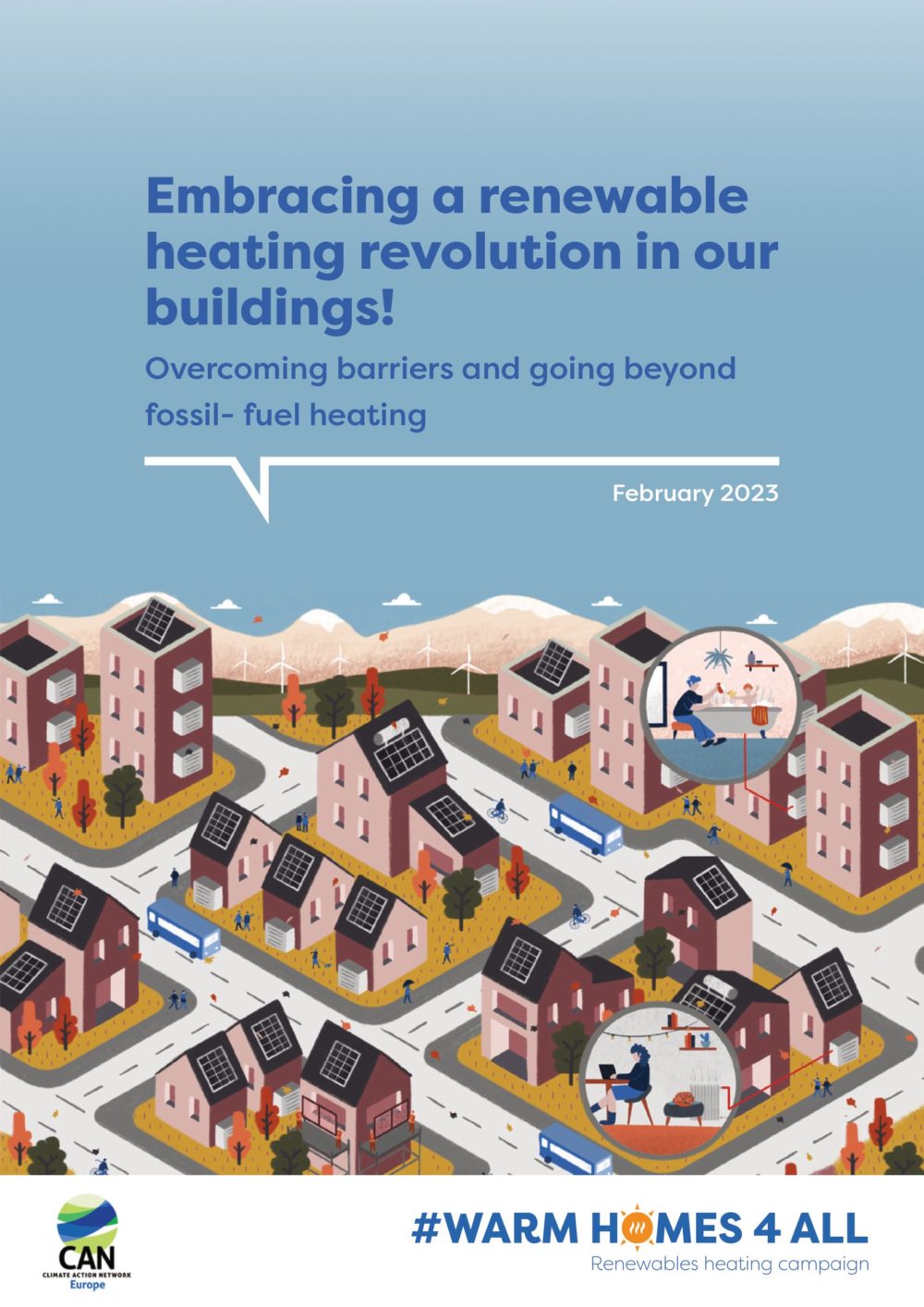 "Sustainable renewable heating solutions are already available across Europe, but change isn't happening fast enough. When it comes to the ongoing fossil fuel crisis, the elephant in the room is the heating installations running on fossil fuels, leading to rising levels of greenhouse gas emissions and energy poverty. If we are to protect the people and the climate in winters to come, clear policy objectives, more financial support, a skilled workforce and easy access to independent information for all, are essential to transform European countries' outdated heating systems to renewable and efficient models."
"The awareness of the need to switch from fossil fuels to renewable options in heating of buildings increased significantly with the rise of energy prices in 2022. Although there are several plans for energy refurbishment of buildings in Croatia, no comprehensive planning for heating decarbonisation exists. For citizens to be able to install new heating systems based on renewable energy, clear funding options are needed as well as the support to the most vulnerable households to avoid (energy) poverty and deepening class differences."
"It is very important that member states take responsibility when it comes to heating decarbonization. A ban on new fossil boilers in buildings is the first step to ensure that we work against an oil and gas lock in the heating sector. Meaningful support schemes for district heating and heat pumps can push a fast fossil heat phase out."
"Energy efficiency is a strategic key option for lowering energy prices, increasing energy security and tackling energy poverty. Although Italian fiscal supporting schemes for buildings' renovations represent an advanced example at European level, they are affected by temporal instability, regulatory fragmentation and weak effectiveness. in order to make energy efficiency and heating decarbonization good options for economic growth and energy security, a long-term planning for building decarbonization coupled with an adequate financial support mechanism is needed"
"There are a plethora of reasons to embrace the transition to renewable heating, especially given the current international context. We all have heard by now how important it is to become energy independent, but that's only the tip of the iceberg. This transition will bring us closer to achieving our climate goals and will have direct consequences on European citizens improving our health and comfort, business competitiveness, and saving money in our energy bills. Energy efficiency is key and many options are already available in the market to enable citizens to take advantage of it. In order to boost this transition, many barriers have been identified and action from not only public administration, but also citizens and industry."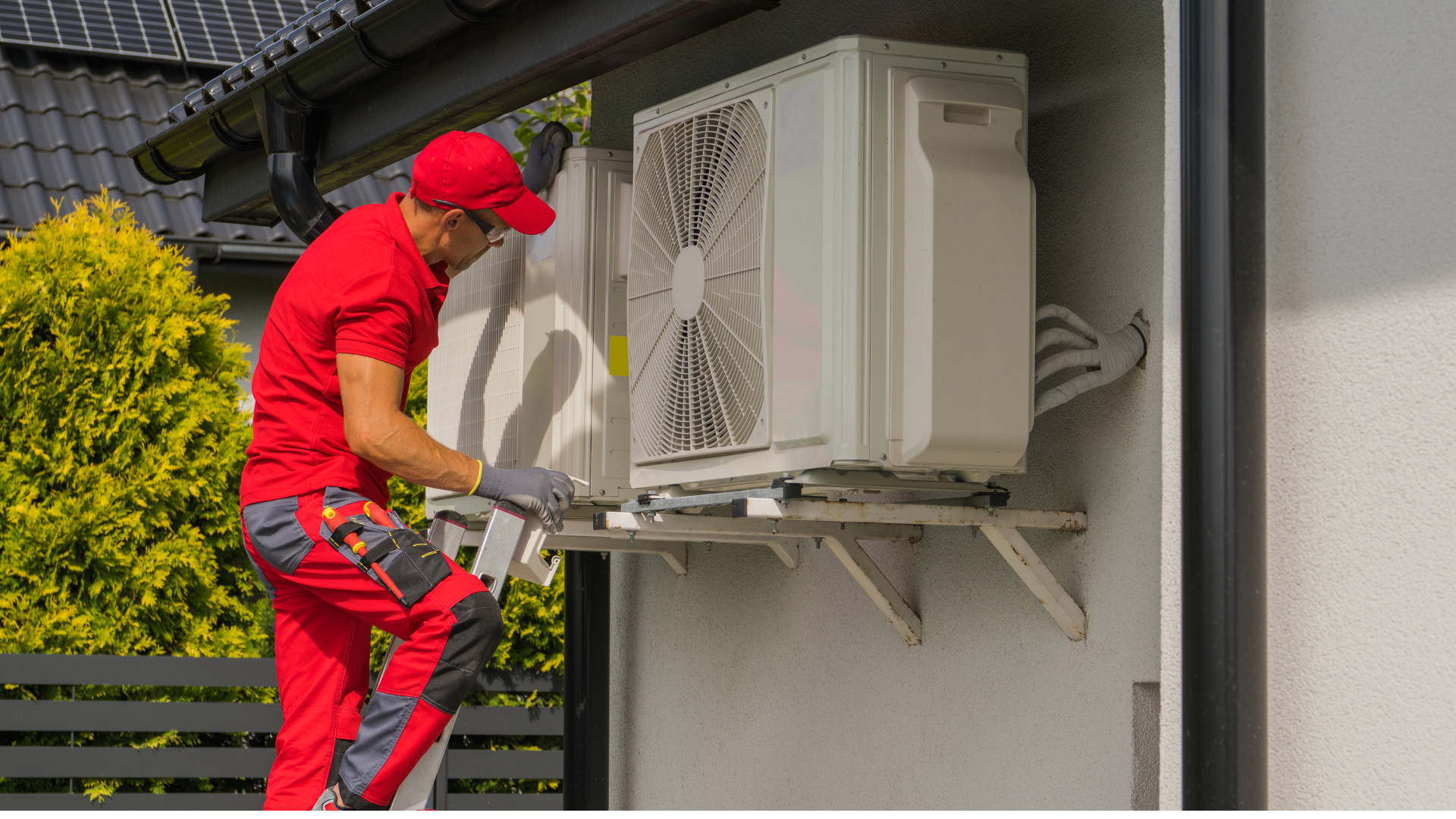 Rolling out heat pumps is central to the clean-energy transition and to achieving carbon neutrality in line with the goals set in the European Green Deal. All policy scenarios underpinning
Read More »
Below is the Renewable Heating Campaign's Visual Gallery. Please feel free to download the images 

here

.
They are available in six different languages (Bulgarian, Croatian, Danish,  English, Portuguese & Spanish) 
Below are some of the publications that members have collaborated on under the Renewables Heating Campaign.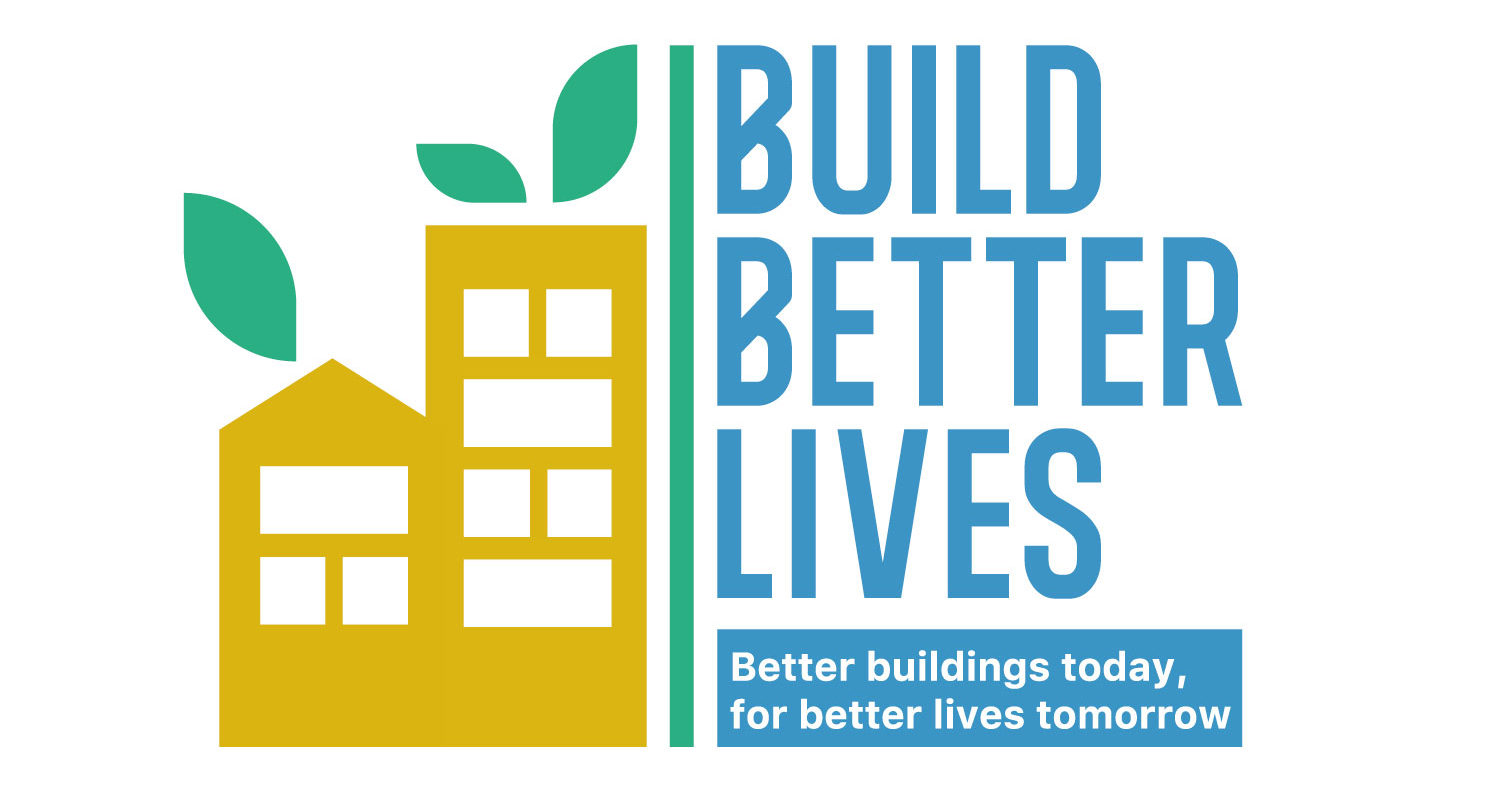 On the 29th August 2023, ahead of the second EPBD trilogue under the Spanish Council Presidency, 67 civil society organisations,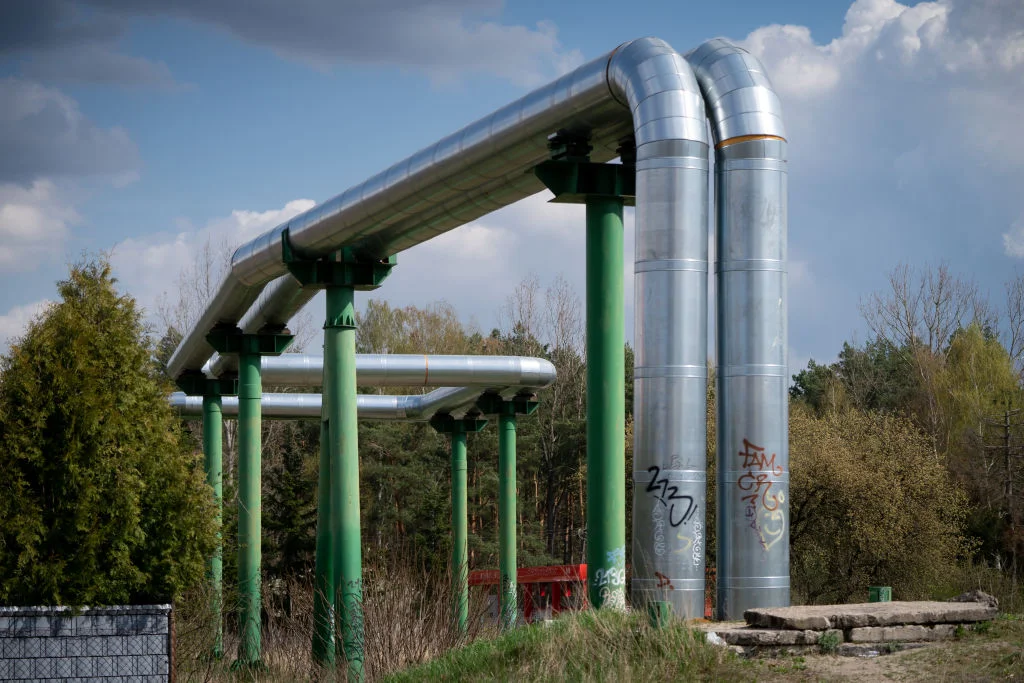 In spite of EU climate goals and soaring gas prices, an EU Modernisation Fund for energy systems has spent €167m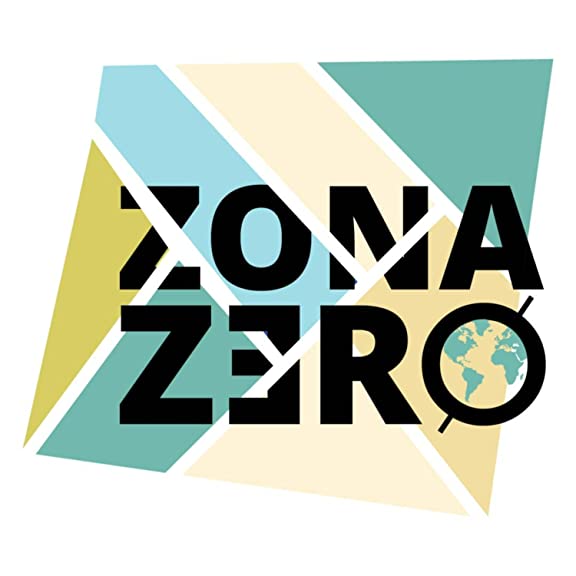 Episode 5 of the Zona Zero podcast was a special collaboration between ZERO Portugal and Climate Action Network Europe (CAN