"Together for 100% Renewable Europe: Prosperous. Sustainable. For everyone" is an initiative of Climate Action Network (CAN) Europe jointly with members across Europe.
The campaign brings forces in our Network to work together for a faster but also inclusive, fair, and people participatory rollout of solar and wind energy which at the same time supports protection and restoration of biodiversity.
We aim for a fair and sustainable transition to a 100% renewable energy system, specifically contributing to accelerating the solar and wind deployment at the pace and scale required by the climate crisis. We ask policy makers both at EU and national levels to take bold and forward-looking actions to build a prosperous and sustainable energy future for everyone, fully based on renewable energy. On the pathway to cover the entire energy demand of all economic sectors by renewable energy by 2040 (heat, transport, industry), all our electricity should come from renewable energy sources already by 2035.
"A fully renewable energy system is not only necessary to solve the climate crisis and limit global temperature rise to 1.5°C, but also technologically feasible and economically advantageous. What is needed now to achieve this crucial transition that determines the future of all humanity is strong political will to make the right choices and to implement 100% renewable energy in all sectors by 2030".
"As Europe is suffering heavily from energy price increase and extreme climate events, renewable energy must be mainstreamed quickly in all the energy production, economic sectors and European households. Empowering citizens, cities and businesses to finance, install and manage decentralized solar and wind facilities is critical to reach a 100% renewable Europe by 2040 while creating fair jobs, protecting public health and contributing to local prosperity".
"Is 100% renewables by 2040 wishful thinking? Absolutely not. We've technology that is cheap and that works - and there is huge public support, we just need EU leaders to take the climate emergency seriously, stop subsidising fossil fuels and invest in sustainable wind and solar power"
"Wind and solar energy is cheap, abundant and popular. Putting renewable energy in the hands of people helps benefit local communities, boost public acceptance, and helps us tackle climate and social crises, like energy poverty, together".
"Romania has a lot of potential for renewable energy and its citizens want to be part of the transition to a clean future. What is delaying this process is the inertia of national authorities, who are still not doing enough. It is 2021 and the citizens are still struggling with obsolete legislation and regulations, with a bureaucratic support scheme and with the lack of information and dialogue. Things have to change now and quickly, because the burden of fossil fuels on the planet and peoples' lives is growing faster than ever".
"Solar has a bright future for power generation in Portugal. We need to engage communities and support and prioritize projects with lower environmental impacts, preferably at the top of buildings or in areas where they will not significantly affect biodiversity or the landscape. Fortunately, Portugal has a large variety of renewable energy sources, and we can assure an increased quota up to 100% under a sustainable framework"
"Spain's sun and wind offer huge renewable potential. They could rapidly increase their share of the electricity mix - vital to reducing electricity prices - with progress on two fronts. First, solar projects for urban prosumers still face too many barriers from large electricity utilities and local authorities. And second, larger rural renewable projects are being promoted without adequate participation, planning and zoning to protect valuable wildlife and involve and support rural communities. Decisive action on both fronts should unleash Spain's full renewable potential in a way which protects nature, creates jobs and prosperity, and reduces energy poverty."
"The Stone Age did not end for lack of stone, but because we simply moved on as a species. If we want a future as a civilisation, we need to end the carbon era now and fully embrace renewable technologies that are the real way forward. People know that, which is why the latest polling shows massive public support in Poland for wind and solar, and a clear expectation on the government to push ahead with the transition, before it is too late. This next step will be the most important we ever take".
"The recent crisis in electricity prices has revealed beyond any doubt that the long-term solution for affordable electricity is the faster deployment of renewables and electricity storage facilities. As Greece moves beyond coal it must abandon plans for building new fossil gas infrastructure and instead commit to a carbon neutral electricity system by 2035".
"It is not surprising for us to see the high public support for solar (85%) and wind energy (84%) in the YouGov survey for Bulgaria - people realize that these are good measures for their well-being and the climate. That is why we cannot allow more delays: - in the field of energy efficiency (especially in the housing sector), - with decentralization of heat and electricity production from renewable energy sources (RES), - facilitating the access of individual households (and especially the energy poor) to RES - funding opportunities, but also elimination of administrative and regulatory barriers. Because of these, Bulgaria has not yet established energy independent / RES cooperatives (while 75% of the surveyed Bulgarians say they would join a local one)".
"Massive investment in renewables, storage, and energy efficiency is the proper systemic response to rising electricity and gas prices. The incoming Czech government should make a shift away from coal and gas a priority, not forgetting the most vulnerable groups of society"
We are calling on governments to secure unparalleled and sustainable growth of solar and wind energy to avoid climate breakdown. The transition of our energy system will need to be based on a) strong action to substantially reduce the amount of energy we consume; (b) a rapid phase-out of all fossil fuels; (c) a massive increase of sustainable renewable energy to fully cover the remaining energy demand. It must and can address at the same time environmental and social goals.
With reduction of the energy consumption first, renewable electricity mainly from solar and wind power is a key driver for this transition and must be scaled up with the aim of a fully renewable electricity supply already by 2035. This will secure our steps on the pathway to an entire energy system based on sustainable renewable energy by 2040.
We can only achieve this swift and profound transition to a fully renewable energy system by 2040 if it is fair and ensures people's participation, and if it supports protection and restoration of biodiversity. Only a just and inclusive energy transition which takes social and biodiversity needs fully into account can build a fully renewable and sustainable energy future.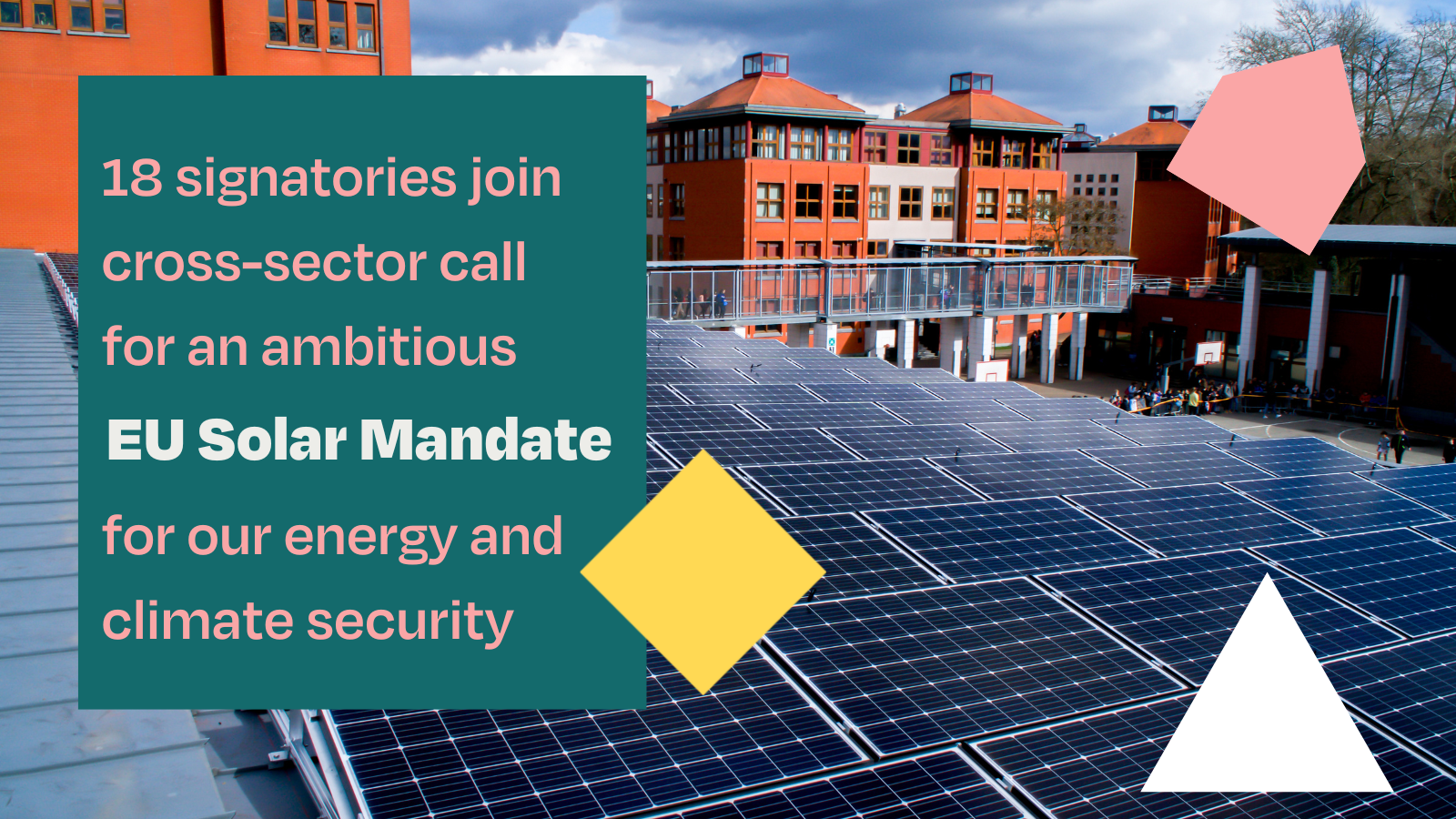 In a joint letter, 18 organisations from across the economy, including NGOs and city representatives, the construction, EV, and renewable heating sectors, and flexibility service providers, as well as solar PV
Read More »
Sun is hope, wind is power. There are already great initiatives on the ground driving the transition towards renewables. From community energy projects to investments in transition from coal to renewables, or from wind park tourism to government programs supporting prosumers, here are stories from across Europe, known and maybe lesser known.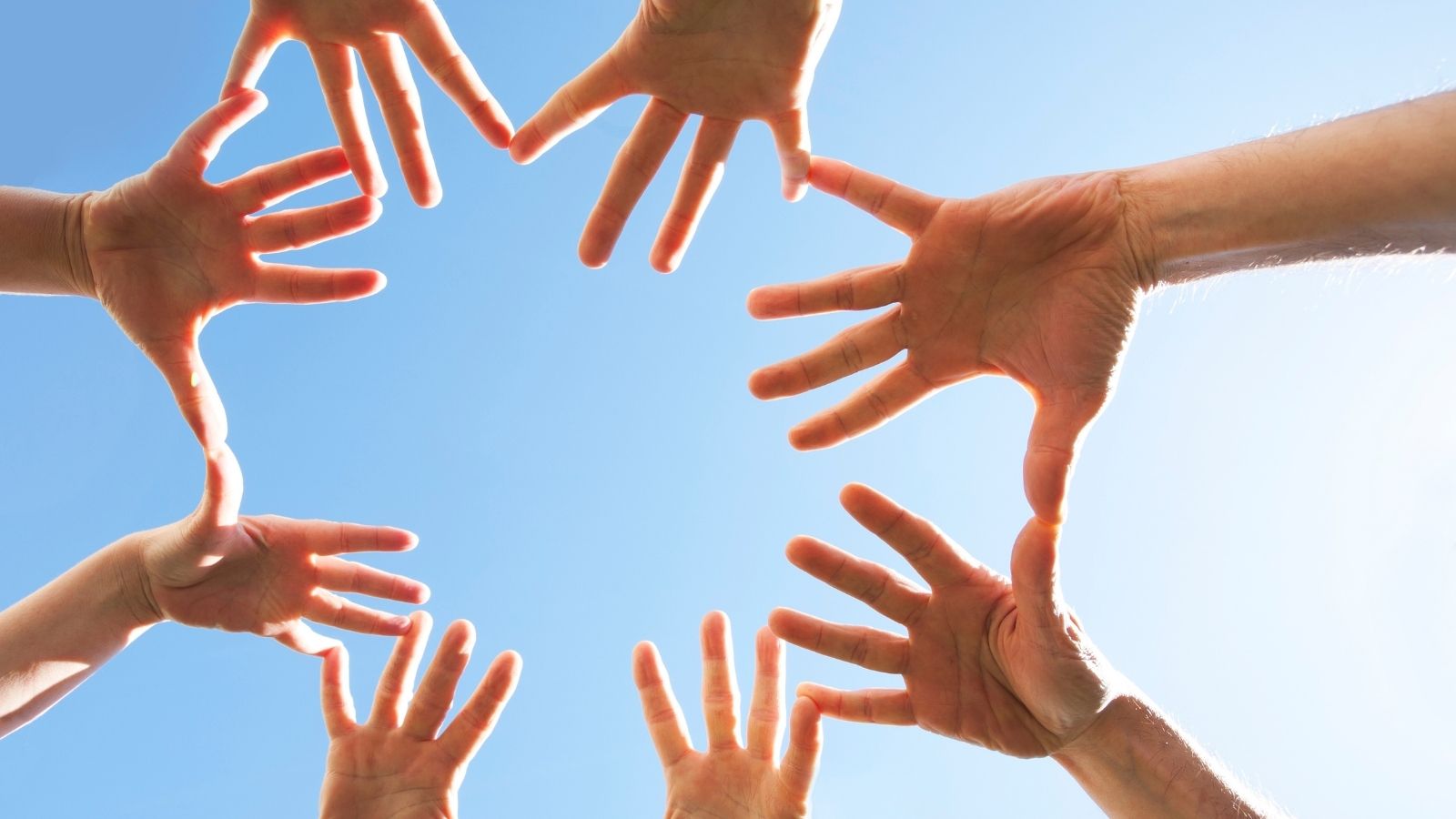 Ecounion, Spain  Som Energia is the first renewable energy cooperative in Spain founded in 2010 and offers the opportunity for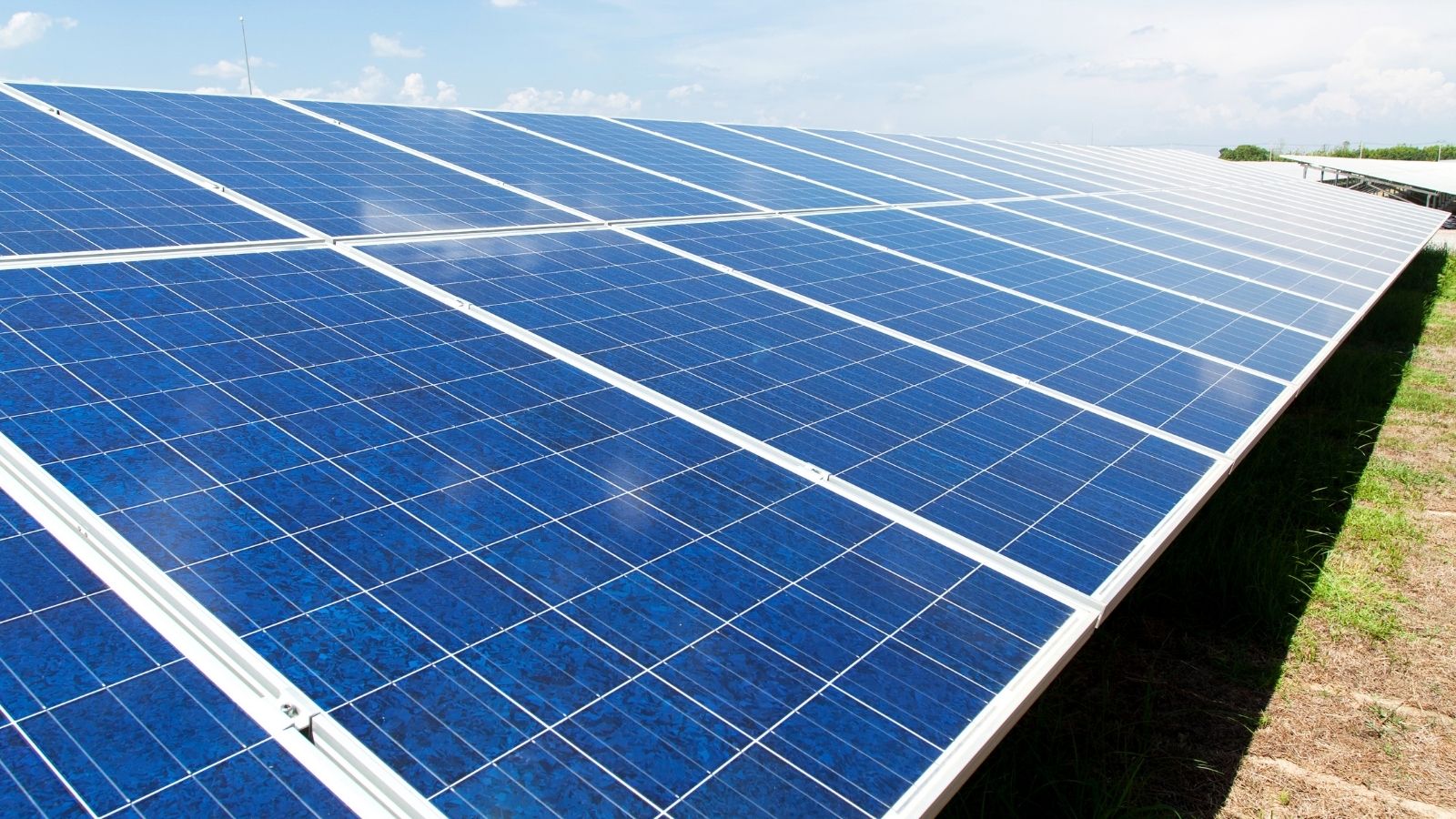 Fundacion Renovables, Spain Photovoltaic solar energy for collective self-consumption with the innovative local energy communities: In Crevillent (Alicante) is one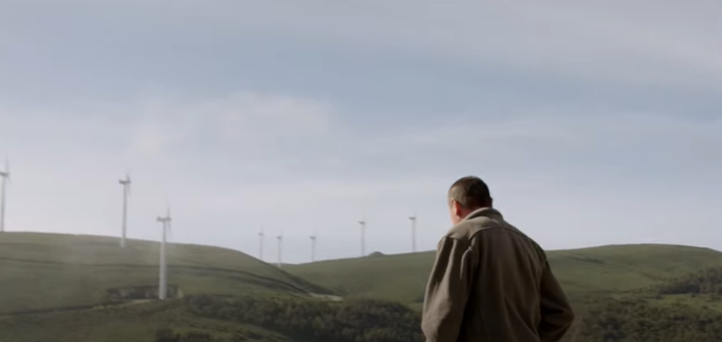 Onshore wind energy combating rural depopulation: In May 2021, the Spanish Wind Energy Association awarded the Eolo Prize for Rural